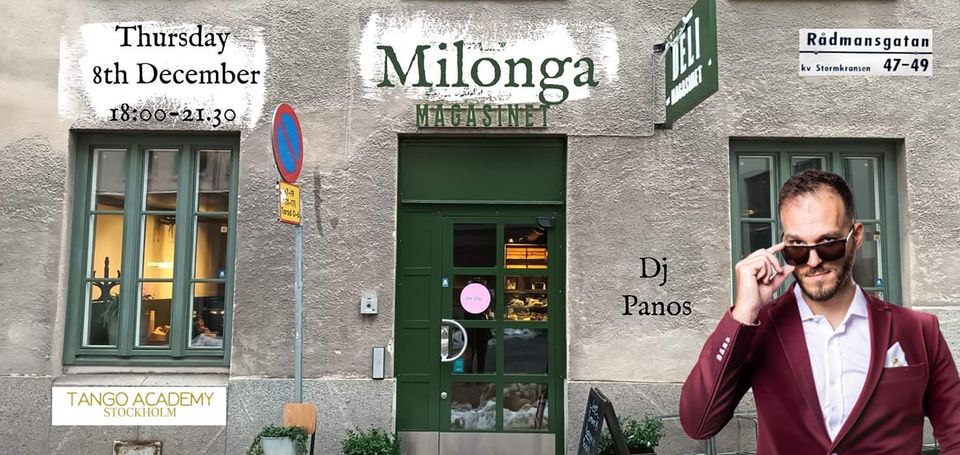 Milonga magasinet
MILONGA MAGASINET
at the beautiful Deli Magasinet cafe,
is the new
milonga
in town.
A cool venue is waiting for u to dance any vibes that tango can give, from tradition to alternative but most of all with a lot of good energy.
In the heart of Stockholm, right above T-rådmansgatan, you can also have a glass of wine or sandwich or a dinner.
Come and enjoy just afterwork.
The weekend starts one day earlier!
Thursday 8th December.
we start with a very cool